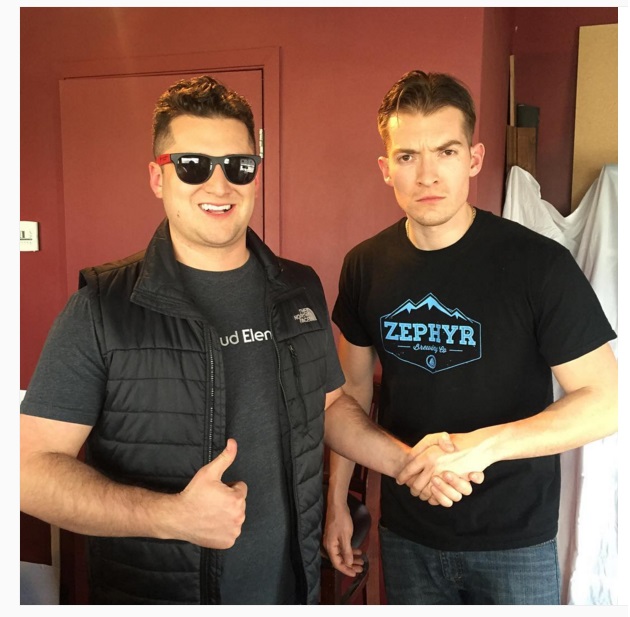 If you were at NamesCon you may have met Matt Holmes at Networking Lane promoting his Handshakin' Video Series where he interviews successful entrepreneurs on their top business strategies. Matt is a young domainer, entrepreneur and start-up enthusiast from Santa Fe, NM who attended college at the University of Denver.
The Guinness Book of World Record for longest handshake ever, 42.5 hours, is now within reach. The two hope to make history around 8:30 MST on Sunday. It's been a rigorous 38 hours thus far but Matt and partner Juan Diaz De Leon, a young entrepreneur himself, are still going strong in their attempt to bring the record back to the United States. It's going down in Denver, Colorado, the Mile High City. Big ups to Redford's Tavern in DU for hosting the event.
The shakers hope the attempt will bring awareness to the Colorado start-up scene, which has been blossoming of late in the Denver metro area. Local 9News has even covered the Handshakin story in a segment during their prime evening news hour. Live footage is streaming right now at Handshakin.party!
Awarded one five minute break per hour, the brave gentlemen are fighting off fatigue, carpal tunnel and sweaty palms, swollen forearms. Follow Matt @handshakin and Juan @jdiazdeleonjr and wish these guys good luck and congrats once it's official.