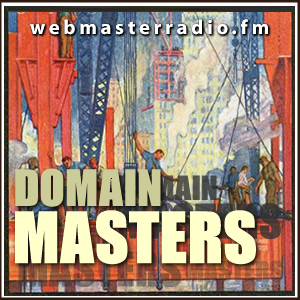 After over a year hiatus, Victor Pitts, former Moniker.com employee has returned as the host of the Domain Masters radio show on WebmasterRadio.fm.  The show was last hosted by Chef Patrick and Morgan Linton (co-host) which made for really fun, entertaining and informative shows for several months of 2010.  However, in December, Domain Masters went quiet all the way up until last month.  Well, Victor Pitts is back and has already aired five shows since making his return to online radio on July 20th.
If you are not familiar with Domain Masters radio show it's time to catch up!  Most of the past shows are archived and are available as podcasts on the Domain Masters homepage.  Over the years Monte Cahn (founder of Domain Masters), Victor and Chef Patrick have welcomed many top domainers and domain industry professionals as guests on the show.  I find every episode very informative and worth listening to.
According to Victor's blog, the next show will air this week on August 31st and features Internet lawyer Howard Neu, who is also the co-founder of the Targeted T.R.A.F.F.I.C. domain conference.  I want to say a big thanks to Victor for getting the show back on the air!  While I dig Victor's on air style, I am hoping that some of the future shows will be aired live with live guests, and maybe some interaction with listeners.  It's always fun to listen to those live shows.