While visiting with family at Easter brunch yesterday my uncle mentioned to me he saw some videos about domain names on Forbes.com over the weekend. My family knows I invest in domain names and being that domains are a hot topic with all the new TLD happenings I wasn't surprised to hear that domain names were in the news.
I was curious what my uncle was talking about so I checked out Forbes today and was surprised to see that featured on the investing page was the iGoldrush report videos put together by Morgan Linton of Linton Investments and Paul Goldstone, CEO of iGoldrush.com.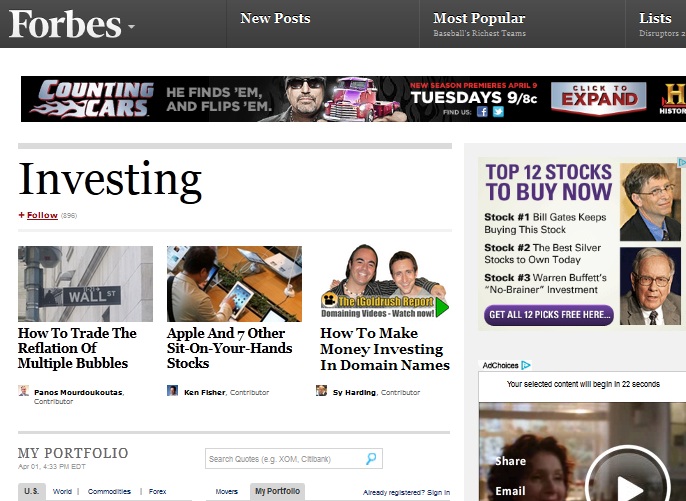 It's great to see that domain investing is getting more and more attention in mainstream media as a legitimate way to make money. Thanks to Morgan and Paul for collaborating and providing domaining videos for those eager to learn the ropes.