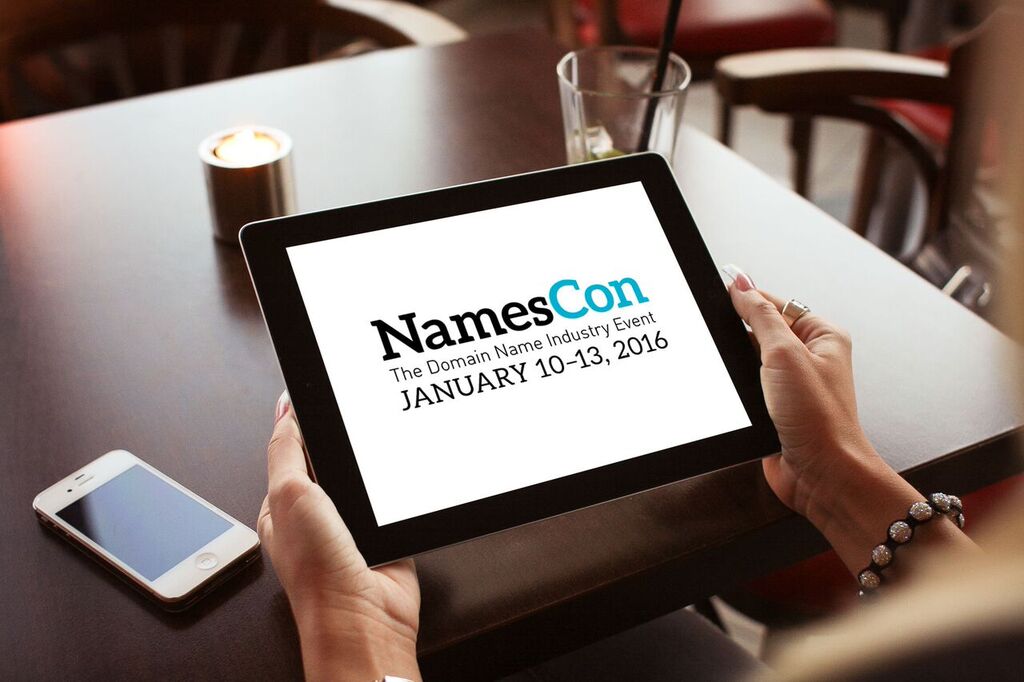 NamesCon 2016 was amazing event, hard to beat last year but it did. Another huge thank you to Richard Lau, Jothan Frakes and the rest of the team.  There's no event on the planet that brings together so many holders of Internet real estate and those that service the domain industry together in the same venue.  NamesCon is the ultimate networking experience and the fact it is in Las Vegas just makes it that much more conducive to really being able to make amazing friendships and business relationships.
Day one was electric even though networking lane and topic tables were a little tough to navigate through mainly because the topic tables were attended beyond capacity.  I think networking lane was a great way to start the show – I showed up and immediately got to meet with founders and reps of companies in the space whose products I had just started using in the last year.
As I mentioned, topic tables on Sunday were so well attended some of them even had to be moved up to bigger rooms.  It just shows you the value attendees placed on the opportunity to listen to and pick the brains of the industry experts.  Luckily for attendees several of the topic tables were run multiple times on Sunday so that if two of your top topics were run at the same time you were still able to find a way to see both.
If you are at NamesCon to attend as many of the topic tables, round table discussions, keynote and panel discussions possible you need to be laser focused with your schedule as it is really easy to get side tracked by finding industry friends and colleagues to chat with between sessions.
I hear RightSide put on a great opening night cocktail party, I wasn't able to attend but if it was anything like last year's I'm sure it was awesome.  Sorry for the lack of pics on my day 1 wrap up.  I was a little more focused on the soaking up the info and talking to colleagues than I was of taking pics…next year I think I need to bring someone just to take pics because there are so many amazing photo ops.  Recap part two will have pics though 🙂 In the meantime be sure to check out Ron Jackson's coverage at DNJournal.com for a full recap and excellent photos.
Last thought on day 1 and NamesCon in general.  I can't imagine an industry event where sponsors, speakers and industry leaders provide such an amazing and intimate setting for all attendees.  We are blessed to be in an industry where if you need help, you just need to reach out.  You will party, eat (appetizers not meals) and drink at sponsored events while networking with folks that aren't trying to shove a product or even a domain down your throat but you will get to know people, their background and naturally what they do in the space, when the dust settles you now may have made some of the most important connections in your life – it's what you do with those connections that is vital to your success as a domain investor or industry partner.