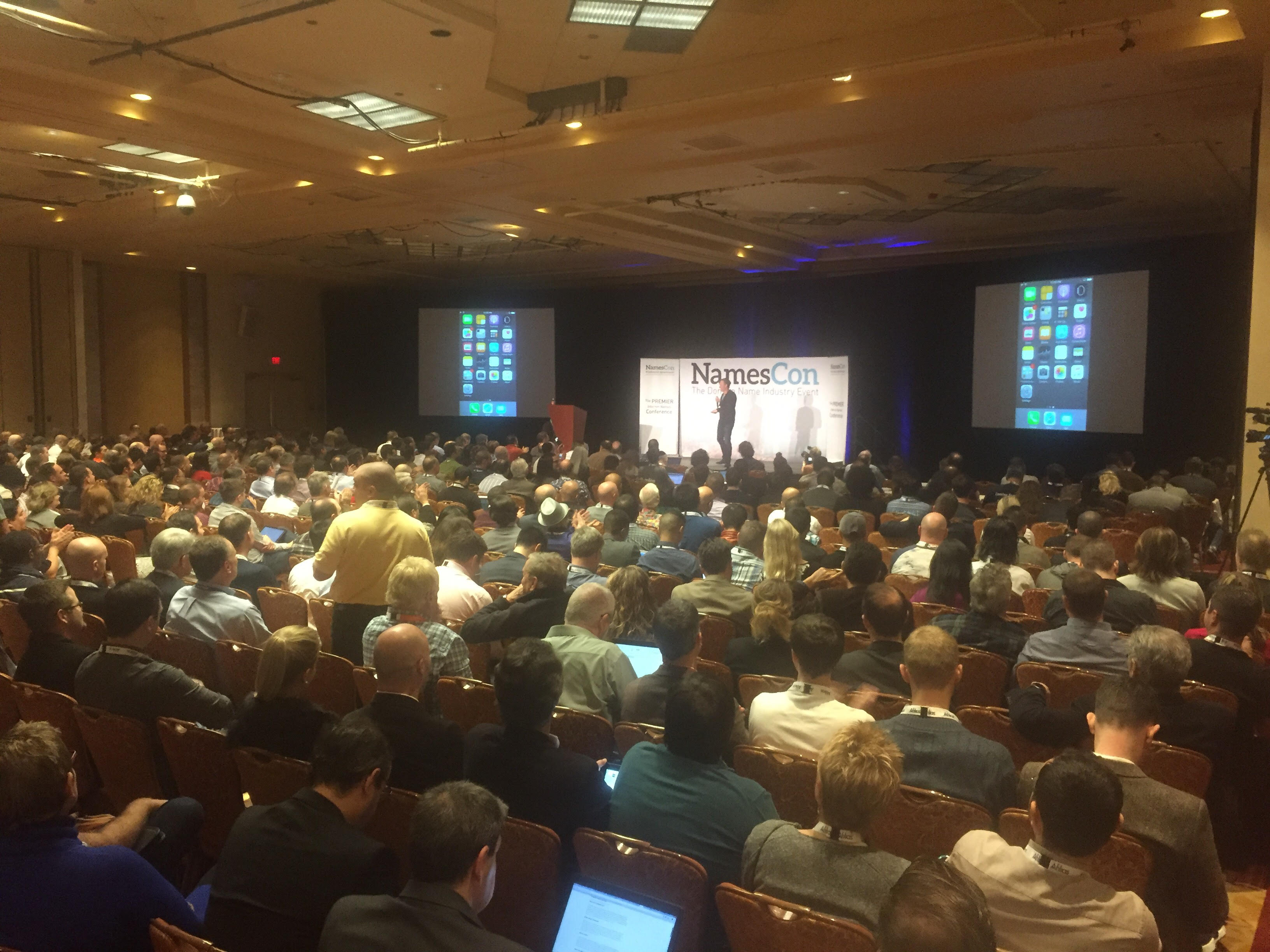 It was a week ago today that NamesCon attendees packed the Keynote Hall to listen to Frank Schilling deliver a keynote address that for the most part was a demonstration on how to use the newest line of products at Uniregistry – Uniregistry App. Frank began by recapping what an amazing year it has been in the domain industry, one with spectacular growth in the .com and gTLD space.  When Frank started talking about Uniregistry and where it's going this year it was like he was talking about his own child, the passion and excitement coming through the microphone and his body language could be felt by every person in the room.
Uniregistry app is a very powerful tool that give users access to all the tools in their Uniregistry account thru a clean and easy to use application.  Frank demonstrated how easy it is to push a domain from one account to another just by using touch id and a few simple steps..well technically the device he was demonstrating with didn't have touch id enable for him but nonetheless, it is a quick process.  A couple lucky folks in attendance who had already downloaded the Uniregistry app were 'pushed' domains right there on the spot.  Domains given away by Frank included Paleo.diet and 123.link.
Right before the Frank Schilling keynote, Adam Kinderis representing the Domain Name Association gave a great call to action speech on how he and DNA feel folks in the online naming business need to come together and really begin building a strong, sustainable industry backed by integrity.  If you have a few minutes you can read the speech transcript here.
Day two was filled with other great panels and keynotes.  The two I missed that I hope to see a video of soon are the "Domainer crystal ball – what's the next big thing after the Chinese domain boom?' and Salomon Amoako of Sedo.coms keynote address talking about aftermarket happenings.  I heard great things about all of the panels and sessions on Monday, just needed to clone myself to be able to experience it all.
The ROTD live domain auction concluded business on day two with a bang.  Four of the top 6 sales were .com led by lawn.com ($240k) followed by Tuscany.com ($157.5k), Penis.com ($110k) and erotica.com ($80K).  New g's made the big board with sales of 88.xyz ($70k) and web.hosting ($52.5k).  There were some great stories coming out of the live auction including Mike Berkens' flip of Stock.photo (paired with his already owned stock.photos) listen to Frank Schilling tell the story on the DomainSherpa live session – it's really funny!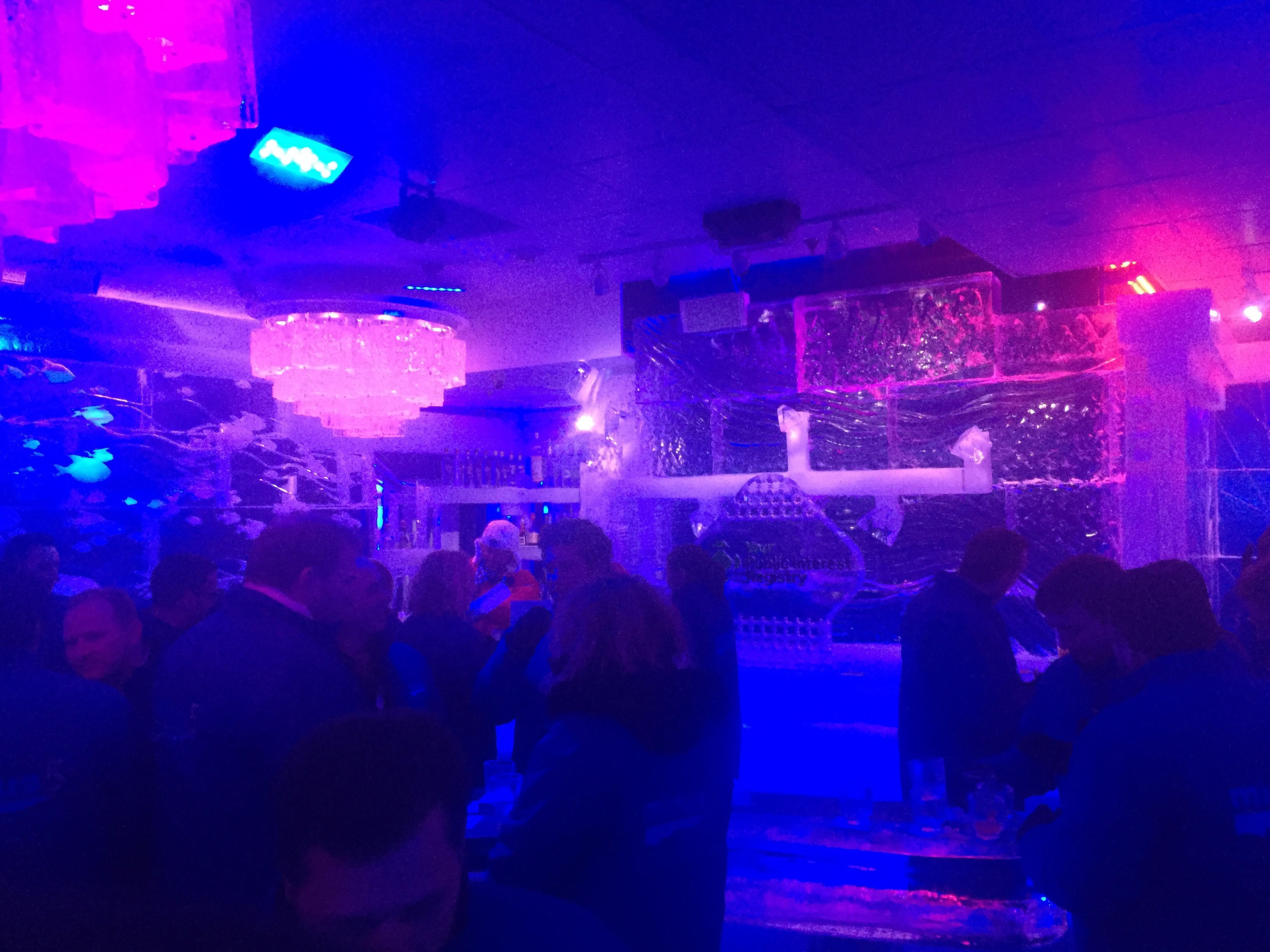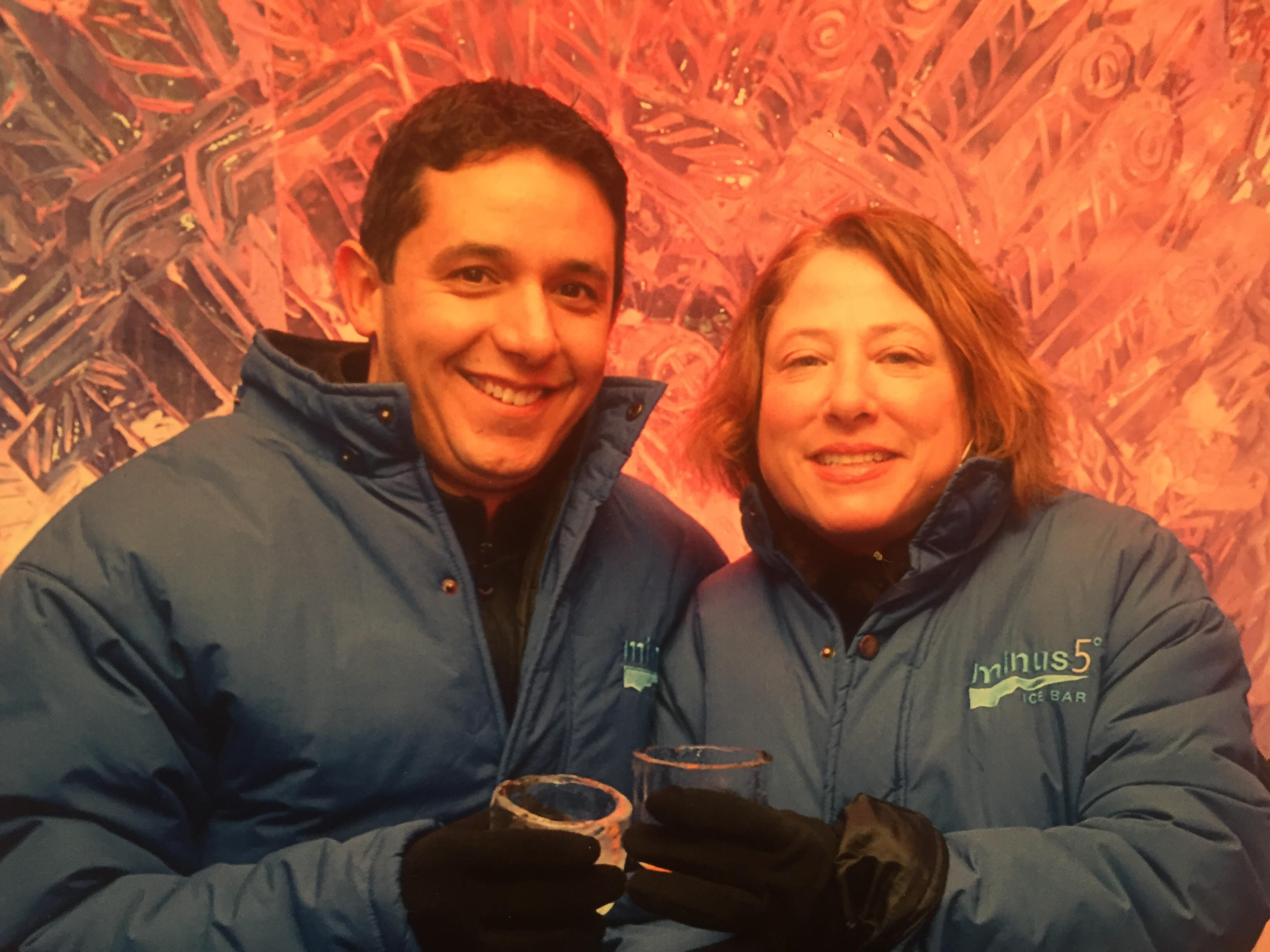 After business concluded on day two of NamesCon it was party time.  Perhaps one of the best parties I've ever attended at a domain show was organized by Kevin Kopas of PIR.  It took place at the Mandalay Bay's Minus5 Ice Bar. From the limo ride there to the magician and mentalist in the freezer, it was literally the coolest domain party ever!  I didn't see a single person not having fun.  At Minus5 you are basically locked in a huge freezer that is a bar where everything is made of ice, including the cups we were drinking out of.  It was actually a really great place for talking and networking as the cold air + alcohol really got us chatty.  Huge thanks to Brian Cute and my buddy Kevin for making this happen.  An experience I will never forget!  Oh yeah, there was a party at MGM's Hakkasan nightclub later too.  I'm sure folks had fun there, I stopped in for about 15 mins, was a little too loud for me.