Update:  We had a blast during the RMDC Summer Meetup!  Here are a few recaps and articles about the event:
Photos and Highlights from the Rocky Mountain Domain Conference's 2012 Meetup in Denver
Recap of the Rocky Mountain Domain Conference Meetup by SEOSherpas
Mayor of Domainsville Attends 2012 Rocky Mountain Domain Meetup
original article:
The RMDC Summer meetup is only a couple weeks away!  I've just released the location and short agenda for the event on RMDC.co (copied below).  This will be an excellent opportunity for any level of domain name investor, web developer or Internet entrepreneur to meetup with fellow domainers and domain companies from the Denver area. 
Don't miss out on the only domain industry event in this part of the country!  Official announcement from rmdc website:
We're excited to announce the RMDC Summer Meetup will take place Thursday, August 23rd 7pm in the Mezze Lounge at Chlóe in Downtown Denver.  Appetizers will be provided to attendees. Cocktails or soft drinks may be purchased from the bar/waitstaff throughout the meetup.
It's looking like a nice sized group of domain minded folks will be gathering in Downtown Denver later this month.  Expect a great networking opportunity in a chic Denver hotspot!  More details and special announcements to follow.

RSVP Now via Email or Facebook Event Page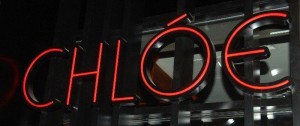 Chlóe Denver
1445 Market St, Denver 80202
720.383.8447
*Mezze Lounge
Itinerary
7:00-7:15 Pre networking, sign in
7:15-7:25 Welcome remarks, Michael Law
7:25-7:45 Ice breaker activity
7:30-10:00 Open networking

There is no charge to attend but RSVP'ing is strongly encouraged. Please respect the dress code set forth by our host as it is strictly enforced.  Any questions or inquiries e-mail [email protected]. Looking forward to seeing you there soon!