Domaining Europe 2012 event kicked off today at the Sorolla Palace Hotel in Valencia, Spain.  Organized by Dietmar J. Stefitz and Jodi Chamberlain this event promises to provide all participants with a huge dose of domain industry expertise.  The line up of speakers and panelists at the 4th annual Domaining Spain event is stacked with domain industry veterans from many different backgrounds.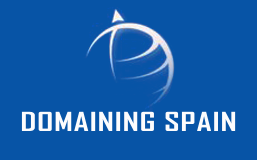 A few highlights from the agenda include a Domain Brokers round table with Toby Clements, Frank Tillmanns and Jeff Gabriel.  Also, a New gTLD Business Opportunity session featuring Annalisa Rogers from .green, Sergey Gorbunov .ru, Paul Keating from law.es.  Additional sessions will be focusing on domain development and the future of domaining with industry veterans Gregg McNair, Braden Pollock and Jason Boshoff.
While much of the focus from this event will be around ccTLD and new gTLD domain names, the two days of conference sessions covers a wide variety of topics beyond TLD strategy including domain name sales, domain development/monetization/lead gen, smart investing and risk vs. reward.
Ron Jackson posted some pre show highlights yesterday from the Sorolla Palace Hotel.  I always enjoy Ron's updates from the domain conferences, keep posted at DNJournal.com.