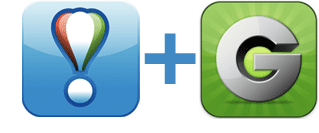 Colleen Taylor of TechCrunch just reported that Ditto.me website and app has been acquired by Groupon as announced earlier today on Ditto.me blog.  There was no mention of the financial details of deal.
So, what does Groupon have in store for the one year old startup, Ditto.me? Nothing. They will be shutting off the service by the end of the month.  A Groupon spokesperson said:
"..we'll be winding down Ditto. On April 30th we'll switch off the service and remove the app from Apple's and Nokia's stores. We think you'll love what we and Groupon dream up next."
Well, that was one flash in the pan .ME startup that got swallowed by a big boy.  More evidence though that with a solid plan, startups can utilize catchy words in other TLDs than .com/.net.   Who knows, maybe you'll be able to catch Ditto.me on the drop this summer when it expires.